Locate the recovery code you were given when first setting up 2FA on CoinLion.
Step 1: Log in using your email and password.
Step 2: Locate the recovery code you received when you first established your 2FA on CoinLion.
Step 3: Click on "Use the recovery code" on the authenticator step as seen below.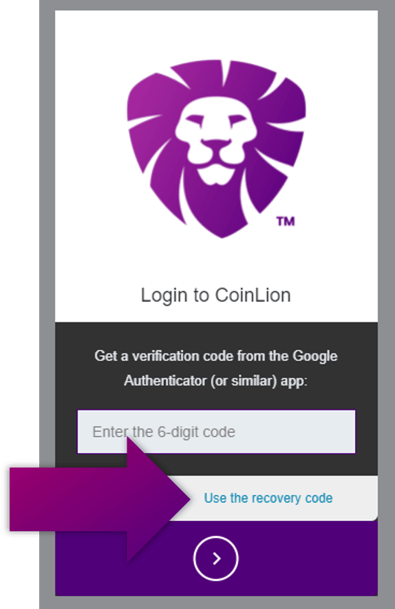 Step 4: Enter your recovery code.


If you have lost your device and wish to reset your 2FA
Step 1: Contact support and choose "Password or 2-Factor Authentication" as the reason on the ticket.



Step 2: Include the following in the details section:
Your Full Name
Date of Birth
State or region/country
Step 3: Attach a photo of the front and back of your ID using this guidance to the support ticket. For passports please attach the cover page and personal page.

Step 4: Attach a selfie photo for facial recognition holding your ID with a note below that says "CoinLion 2fa Reset" and the date. See below for example.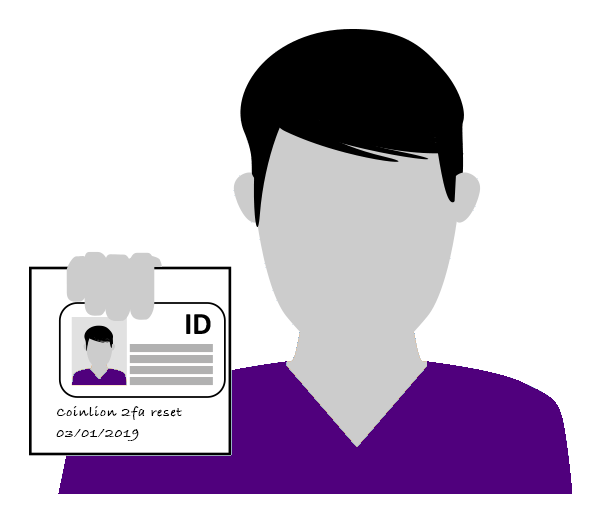 Step 5: Once your request has been reviewed, and your identity correctly verified, you will receive an email letting you know that your 2FA has been reset. You can then proceed to login and setup your 2FA on your new device. Please allow 7-10 business days for this process to be completed.