You can deposit cryptocurrency into your CoinLion account from the Wallets screen.
Once logged in, navigate to the Wallets tab located in the left menu. Then tap Deposit that is in line with the currency you wish to deposit.

This pop up will then be displayed: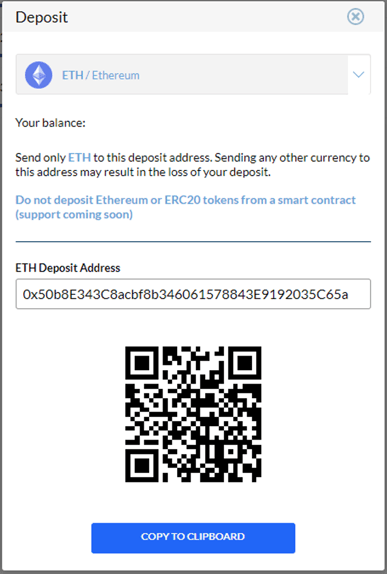 You can then copy the address shown using the "copy to clipboard" button and paste this into the send to information of your external application or device.
If your device or application supports the scanning of QR codes, you can simply scan the code.